Powered by Tinbergen Institute
The Business Data Science curriculum is powered by Tinbergen Institute. Tinbergen Institute (TI) is the graduate school and research institute operated jointly by the Schools of Economics and Business of Erasmus University Rotterdam (EUR), University of Amsterdam (UvA) and Vrije Universiteit Amsterdam (VU). Founded in 1987, TI is today one of the major economic research institutes in Europe, with more than 150 research fellows, over 200 PhD and research master students and over 700 PhD alumni.
Tinbergen Institute offers a selective research master program in economics, econometrics and finance, connected to PhD opportunities. The best researchers from the three schools operate Tinbergen Institute: they organize and govern the graduate program, teach the courses and organize and participate in the institute's research seminars and conferences. Tinbergen Institute has an excellent placement record, with recent placements at Princeton University (2019), University of Cambridge (2019), Fudan University (2019), Copenhagen Business School and European University Institute (2019).
We refer to the Tinbergen Institute website for more information.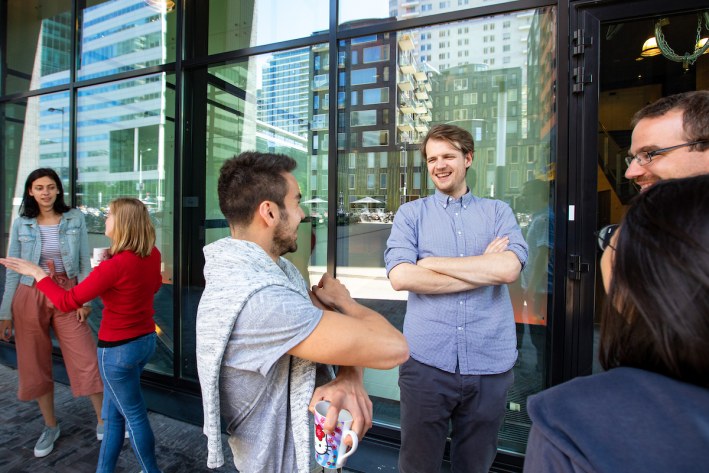 About
Research Master Business Data Science
The Research Master Program Business Data Science (BDS) is a joint degree program of the schools of economics and business of the Erasmus University Rotterdam, University of Amsterdam and Vrije Universiteit Amsterdam. At present, accreditation for the research master in Business Data Science is pending. Until accreditation occurs, admitted applicants will be enrolled in the accredited Tinbergen Institute research master program, where the courses are hosted in a separate track.
More about BDS