Why study Business Data Science?
---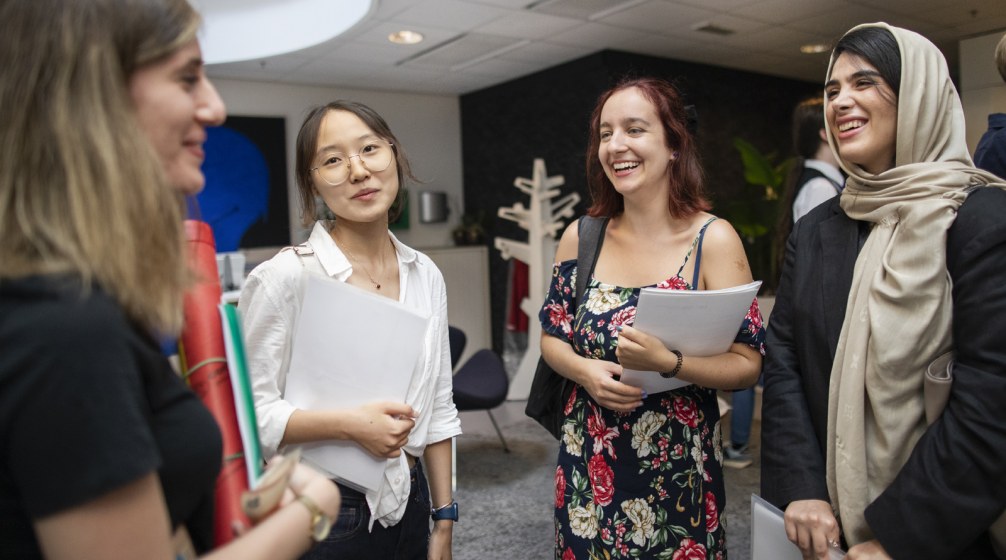 Challenging new research opportunities
The availability of big data from a growing range of interconnected, interactive, and interoperable devices and the concurrent development of powerful quantitative techniques are giving rise to new perspectives and paradigms in the field of business. To leverage these opportunities, there is an increasing demand for highly trained specialists who can extract insights out of big data to solve business-related problems. The BDS courses tie the foundations of data science directly to different business fields.
Jumpstart for PhD trajectory
The program is a two-year research master (120 EC) aiming to train future PhD students who will start their doctorate at one of the Schools in business and economics of the three partner universities. The program helps students to jumpstart their PhD trajectory not only through solid training, but also with direct experience in research (provided during the seminars, research clinic, research hackathons, skill workshops, thesis, interaction with faculty, research assistantships opportunities), and teaching (e.g., teaching assistantships opportunities). Students who successfully complete the research master Business Data Science are assisted in finding PhD positions at one of the three partner universities.
Focus on Data Science
The program has a strong focus on data science, presented to the students at a higher theoretical level than in a traditional master program.
Focus on preferred specialization
In year 2, students focus on a given business sub-discipline, selecting from among: 1) finance, 2) entrepreneurship and innovation, 3) marketing science, 4) human resources and organization, 5) logistics. The courses have been carefully selected by a team of experts with the aim of ensuring the perfect learning trajectory in each subfield.
Small-scale program
Admissions are highly selective and competitive. A maximum of 30 students are annually admitted to the BDS Research Master program. The class-size limit of 30 students guarantees a high level of interaction in the classroom, detailed feedback from faculty, and the support of a strong cohort.
Scholarships and tuition waivers available
For talented students scholarships and tuition waivers are available. Please inform the Director of Graduate Studies if you want to be considered for funding by BDS. If you need assistance in applying for external funding: contact the admissions officer.
Three leading universities
The BDS program is embedded in the fervid research culture of three leading universities, benefitting from the expertise and research network of top-notch faculty. Not only are the rich variety of topics and methodological approaches covered in this program unique, the broad network employed/drawn on by participating faculty (with connections at MIT, NYU, LBS, and JADS, to name a few) is a valuable asset for future scholars. The cooperation between the three Schools guarantees first-rate education provided by highly qualified scholars, embedded in an excellent infrastructure.
Amsterdam & Rotterdam
BDS has its own offices and a dedicated support staff in both Amsterdam and Rotterdam (shared with the Tinbergen Institute). Students have their own computer facilities and office space. Student housing is available for international students moving to the Netherlands. Read more about locations, housing & research facilities.
Career prospects
The program is connected to PhD positions at the Schools in business and economics of the three partner universities.
Watch and learn more about the program
Contact us
Tel +31 10 4088916 (admissions office)