Sign up for on-campus or virtual visit
Are you curious about the research master Business Data Science, but haven't applied yet or finalized your application? We offer an on-campus or a virtual visit option if you are abroad to experience our program. Get to know some of our students, interact with the teacher and get a feel for how it's like at our Amsterdam facilities.
---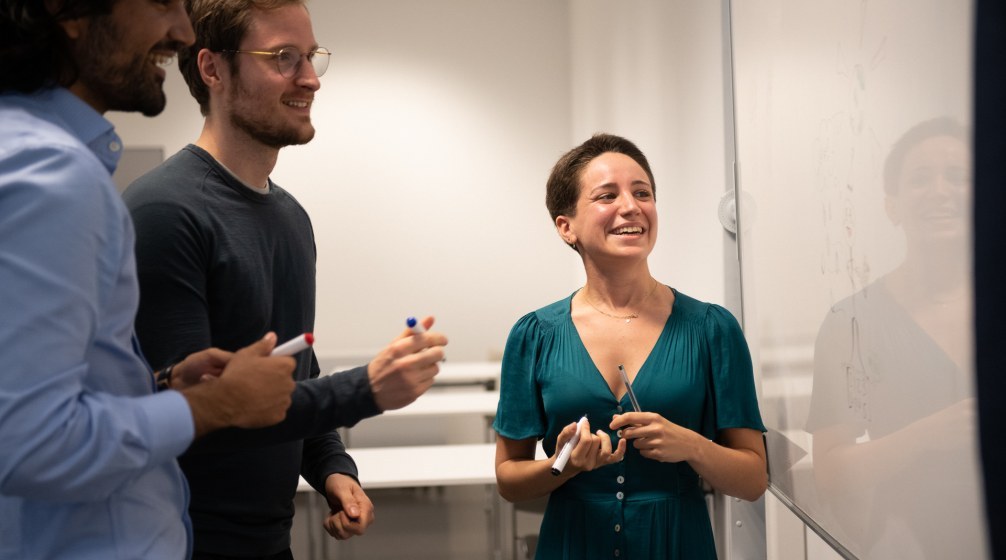 April 4, 2023 at 16:30 CEST (On-campus)
Visit us on-campus on Tuesday April 4 at 16:30 CEST, and sign up now by clicking the button below.
What to expect
Attend a class
Meet with a professor
Meet students
Meet with the director of Graduate Studies
Meet other staff and get a feel of our Amsterdam location
Application deadlines
Early deadline December 1, 2022 - for students who are interested in applying for University of Amsterdam, VU Amsterdam or, Erasmus university scholarships
February 1, 2023
May 1, 2023 for EEA students and students who are already studying in the Netherlands
Rolling admissions for EEA students until June 15; for late applications, students can contact our staff
Check Admissions – Businessdatascience.nl for more information.
Currently we have no scheduled virtual meetings. However, if you are interested in a virtual visit, please let us know by sending an email to info@businessdatascience.nl.