BDS scientific committee member Dick den Hertog among the finalists for the 2021 INFORMS Franz Edelman Competition award
BDS scientific committee member Dick den Hertog, professor of Operations Research at the Faculty of Economics and Business of the University of Amsterdam, is a member of the World Food Programme (WFP) team that has been selected as one of the finalists for the 2021 INFORMS Franz Edelman Competition award. This prestigious analytics and operations research competition recognises work in these fields that has a meaningful global impact.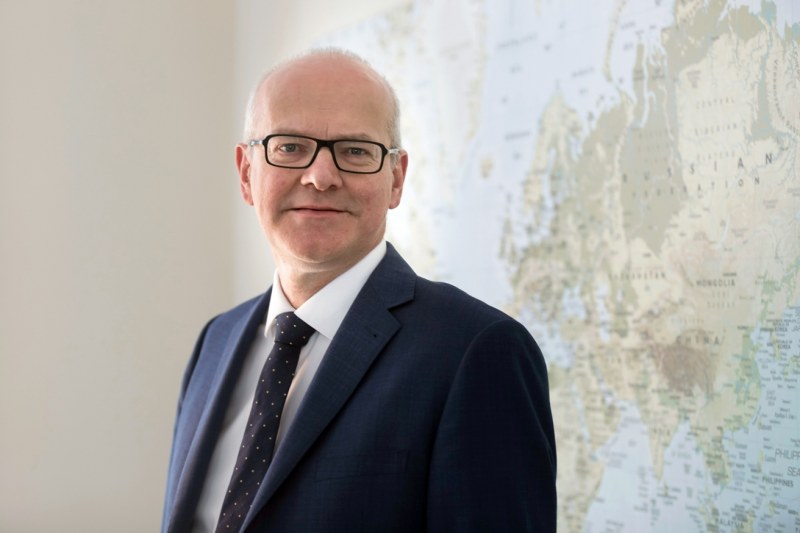 The United Nations World Food Programme is the world's largest humanitarian organisation, delivering food assistance across the globe. The WFP assisted nearly 100 million people across 88 countries this past year. Den Hertog's team is responsible for operations management and analytics and these have been crucial in enabling the WFP to carry out its complex humanitarian operations. Den Hertog's work with the WFP is a good example of research that can have an impact on society. Den Hertog has also been involved in research for optimal flood protection for many years, which was awarded with the INFORMS Franz Edelman Award in 2013.
Other Finalists
The other finalists for the award are Alibaba, Amazon, JD.com, Memorial Sloan Kettering hospital, OCP, and Lenovo. The winner will be announced on 11 April 2021. Read more about INFORMS, the award and the finalists in the online INFORMS press release.
Biography
Dick den Hertog is professor of Operations Research at University of Amsterdam. The BDS scientific committee is comprised of experts in the fields of Business Data Science of the three participating faculties. Den Hertog's research interests cover various fields in prescriptive analytics, in particular linear and nonlinear optimization. In recent years his main focus has been on robust optimization, and recently he started research on Optimization with Machine Learning. He is also active in applying the theory in real-life applications. In particular, he is interested in applications that contribute to a better society.
Besides his involvement in research to optimize the food supply chain for the UN World Food Programme, he is currently doing research to develop better optimization models and techniques for cancer treatment together with researchers from Harvard Medical School and Massachusetts General Hospital, United States. He is associate editor of Operations Research, and INFORMS Journal on Optimization. Since 2019, he is Visiting Professor at MIT, United States, where he provides a course on Robust Optimisation for PhD candidates.
.