News
| September 05, 2021
BDS marketing seminars with Dennis Herhausen (Vrije Universiteit Amsterdam) and Koen Pauwels (Northeastern University) on September 7
On Tuesday September 7 at 14:30 CEST, Dennis Herhausen (Vrije Universiteit Amsterdam) will present the paper "In-Store Inspiration: How to Elicit Impulse Buying in the Shopper Journey" followed by a talk by Koen Pauwels (Northeastern University, United States) "Teaching Old Dogs new Tricks: After Covid-lockdowns end, Older Consumers Purchase more Online," in our joint Marketing Science Seminar series at Business Data Science (VU, UvA, and ESE).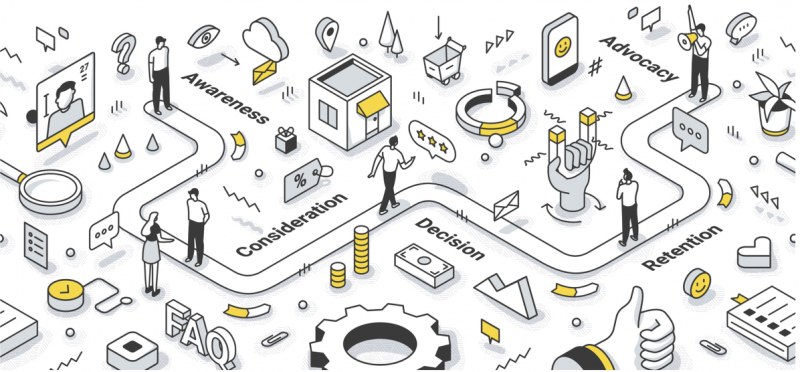 Program
14:30-15:00: Presentation - Dennis Herhausen, Vrije Universiteit Amsterdam (online and offline at TI Amsterdam), "In-Store Inspiration: How to Elicit Impulse Buying in the Shopper Journey."
15:00-15:30: Presentation - Koen Pauwels, (Northeastern University, United States) (online), title to be announced
15:30-16:30: Discussion with the speakers
Location
Online; offline at Tinbergen Institute Amsterdam for students. Each session will contain 30 minutes of presentation (per speaker), and roughly an hour of post-discussion with the research master and PhD students. Should you want to be present for this post-discussion (a "look behind the scenes"), feel free to let us know at seminar@businessdatascience.nl.
Speakers
Dennis Herhausen is Associate Professor of Marketing at Vrije Universiteit Amsterdam. Previous he was a Associate Professor of Marketing at KEDGE Business School, Visiting Professor at the St.Gallen Institute of Management in Asia, an Assistant Professor of Marketing at the University of St.Gallen, and a Visiting Academic at Cardiff University.
Before joining academia, he worked as an International Marketing Manager for a German Food Producer and a Sales and Marketing Consultant.
Dennis' research, teaching, and executive education revolve around the themes of digital communication, customer journeys and experience, multichannel management, digital capabilities, and social media management. His work has been funded by national and international research grants, has received several awards, and is published in the Journal of Marketing, Journal of Marketing Research, Journal of the Academy of Marketing Science, and Harvard Business.
Koen Pauwels is Distinguished Professor of Marketing at Northeastern University, Boston and co-director of its Digital, Analytics, Technology and Automation (DATA) Initiative.
Pauwels is the Senior Editor for the Journal of Marketing and the International Journal of Research in Marketing, President-Elect of the Academic Council of the American Marketing Association, and Vice President of Practice at the INFORMS Association for Marketing Science. He serves on the House of Marketing's Board and on the Editorial Boards of Journal of Retailing and Journal of Interactive Marketing. Pauwels started the annual Marketing Dynamics conference (2004) to bring together researchers fascinated by dynamic problems in marketing.
Pauwels consulted large and small companies across three continents, including Amazon, Heinz, Kayak, Kraft, Marks & Spencer, Microsoft, Nissan, Sony, Tetrapak and Unilever. Typical projects include evaluating and improving marketing effectiveness, designing and interpreting field experiments, combining attribution with marketing mix modeling, integrating online with offline marketing and metrics, increasing long-term brand equity and assessing and renovating business models. He regularly blogs and tweets on return on marketing investment as @profpauwels.