Tinbergen Institute Econometrics Lectures 2021
From November 10 until November 11 2021, Yacine Aït-Sahalia (Princeton University, Department of Economics and Bendheim Center for Finance) gave the Econometrics Lectures 2021.
The lectures described the main methodologies employed in machine learning and went over some applications of these methods in finance, including credit scoring, factor models, sentiment analysis and trading, and others. The last lecture described in more detail a study of high frequency asset price predictability using machine learning methods.
Registration is closed.
---
Covid-19 update
Click here to read more about Covid-19 and education in the academic year 2021-2022 at TI/BDS.
---
Why study Business Data Science?
Business Data Science is a two-year research master (120 EC) aiming to train future PhD students.
7 reasons to study Business Data Science:
Challenging new research opportunities
Jumpstart for PhD trajectory
Focus on Data Science & Business
Focus on preferred specialization
Small scale close-knit program
Scholarships and tuition waivers available
Three leading universities
Learn more about our program here: www.businessdatascience.nl/graduate-program.
---
More info about our open days here: www.businessdatascience.nl/join-information-session.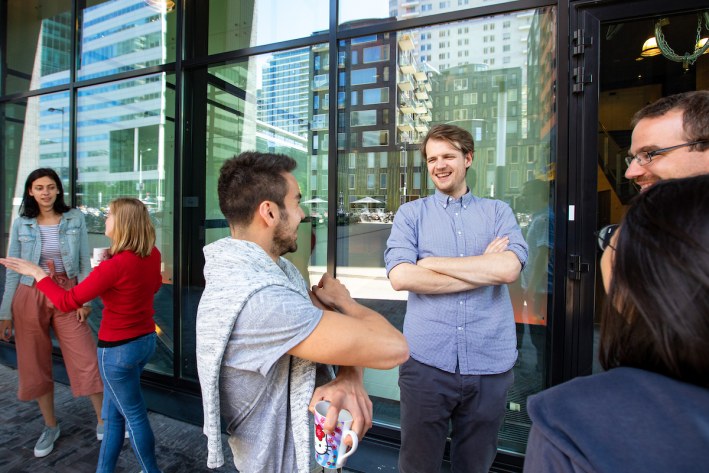 About
Business Data Science
The Business Data Science (BDS) research master program is a joint initiative of the schools of economics and business of the Erasmus University Rotterdam, University of Amsterdam and Vrije Universiteit Amsterdam. Courses connect data science techniques to different fields in the business discipline: entrepreneurship and innovation, finance, human resources and organization, marketing and logistics and supply chain. Courses are offered in both the Amsterdam and Rotterdam location.
More about Business Data Science