Sign up for on-campus or virtual visit
Are you curious about the research master Business Data Science, but haven't applied yet or finalized your application? We offer an on-campus or a virtual visit option if you are abroad to experience our program on December 6, 2022 and January 10, 2023.
---
Why study Business Data Science
Business Data Science is a two-year research master (120 EC) aiming to train future PhD students.
7 reasons to study Business Data Science:
Challenging new research opportunities
Jumpstart for PhD trajectory
Focus on Data Science & Business
Focus on preferred specialization
Small scale close-knit program
Scholarships and tuition waivers available
Three leading universities
Learn more about our program here: www.businessdatascience.nl/graduate-program.
---
Open Days opportunities
Join our information sessions and visit the (online) master events at the three universities participating in the Business Data Science research master program or check this video:
---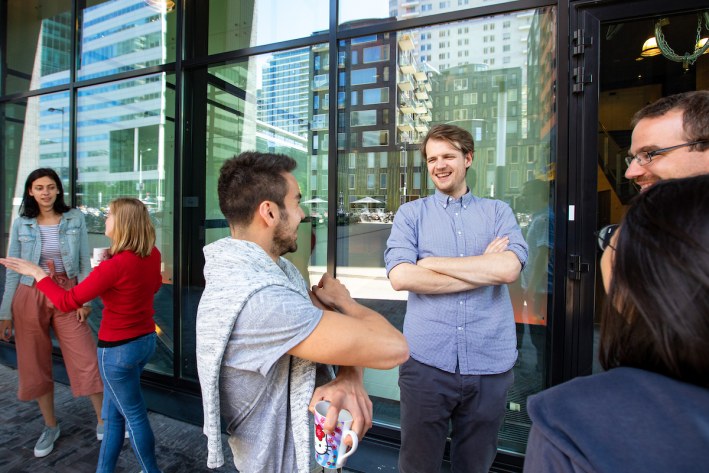 About
Business Data Science
The Business Data Science (BDS) research master program is a joint initiative of the schools of economics and business of the Erasmus University Rotterdam, University of Amsterdam and Vrije Universiteit Amsterdam. Courses connect data science techniques to different fields in the business discipline: entrepreneurship and innovation, finance, human resources and organization, marketing and logistics and supply chain. Courses are offered in both the Amsterdam and Rotterdam location.
More about Business Data Science