Admissions for the research master program in Business Data Science 2021-2023 is open.
Learn more about our Graduate Program and apply.
---
Master's Event Erasmus University Rotterdam on Saturday November 28
At 10:00-10:40 (CET) you have the opportunity to chat with us in the Q&A session Research Master in Business Data Science.
---
Register for Master's Event on December 1
Join us at the VU Master's Event on Tuesday 1 December and get acquainted with our research master program. The programme will consist of both video and live interactions and the opportunity to chat with a student and graduate director of the program between 15:00-21:00 CET and via zoom at 16:00 CET to get to know more about our courses, PhD prospects, hands-on experience, admission process and more.
---
Master's Event University of Amsterdam

This Q&A session already took place.

---
Why study Business Data Science?
Business Data Science is a two-year research master (120 EC) aiming to train future PhD students.
7 reasons why study Business Data Science:
Challenging new research opportunities
Jumpstart for PhD trajectory
Focus on Data Science
Focus on preferred specialization
Small-scale program
Scholarships and tuition waivers available
Three leading universities
Interested? Learn more about our program here: www.businessdatascience.nl/graduate-program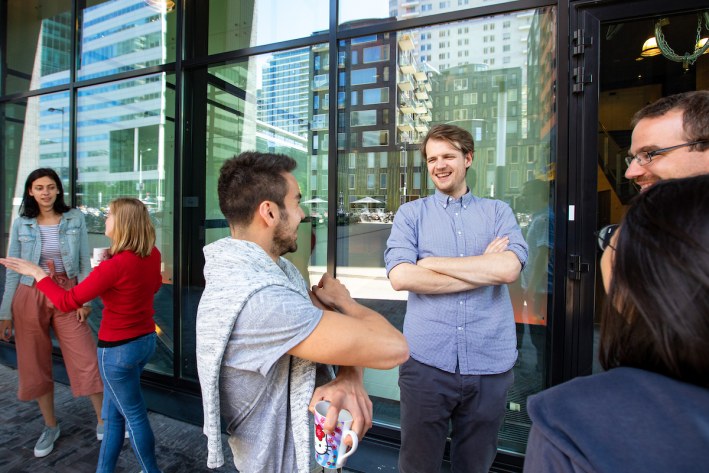 About
Business Data Science
The Business Data Science (BDS) research master program is a joint initiative of the schools of economics and business of the Erasmus University Rotterdam, University of Amsterdam and Vrije Universiteit Amsterdam. Courses connect data science techniques to different fields in the business discipline: entrepreneurship and innovation, finance, human resources and organization, marketing and logistics and supply chain. Courses are offered in both the Amsterdam and Rotterdam location.
More about Business Data Science