News
| September 07, 2022
Limited tickets for the Reshaping Work 2022 Conference
On October 13 and 14 the Reshaping Work 2022 Conference will take place in Amsterdam and it will be kicked off by a networking drinks on a traditional boat around the city canals. Participants will have the opportunity to meet fellow #futureofwork enthusiasts and the 30 confirmed speakers that will enlighten them throughout the conference about the effects of AI & digital platforms on the future of work.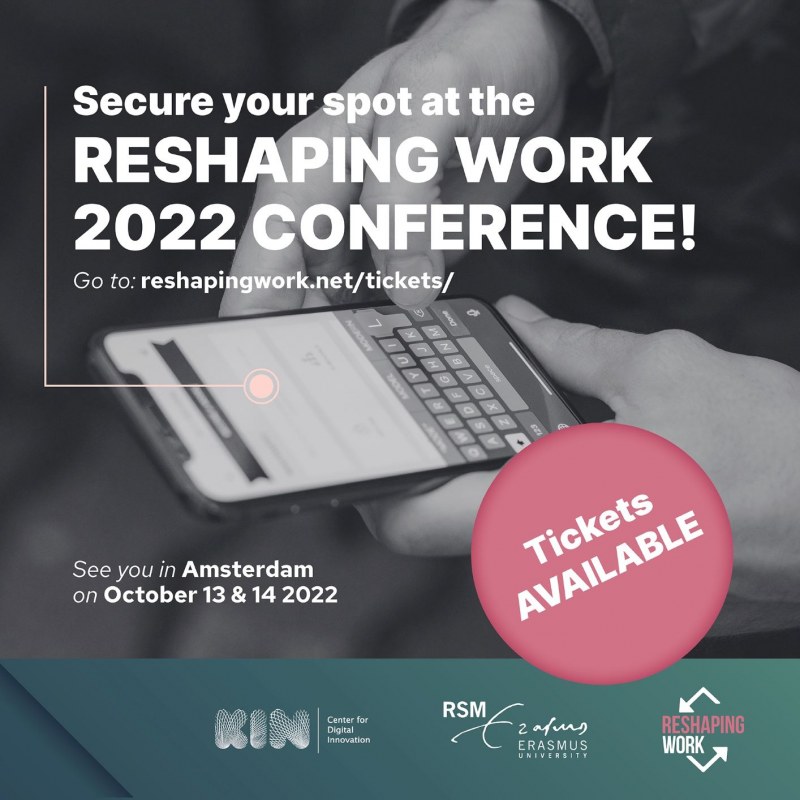 The conference features keynote presentations, panel discussions, roundtable sessions, Future of Work expo and many opportunities for exchanging of ideas and networking.
The Reshaping Work 2022 Conference is co-organized by KIN Center for Digital Innovation, Vrije Universiteit Amsterdam and Rotterdam School of Management, Erasmus University Rotterdam. The research master program Business Data Science is one of the supporting partners of this year's conference.
Location
De Rode Hoed, Keizersgracht 102, 1015 CV, Amsterdam
Speakers, tickets and program
Check the conference website if you want to find out more about the event, or if you are interested in attending. Tickets are limited.