Reshaping Work 2022 Conference a great success
With a high-level expert lineup of speakers from Europe's most influential institutions gathered in Amsterdam, the Reshaping Workshop 2022 sparked discussions around AI at work and the platform economy and presented the latest trends that guide the global future of work developments.
.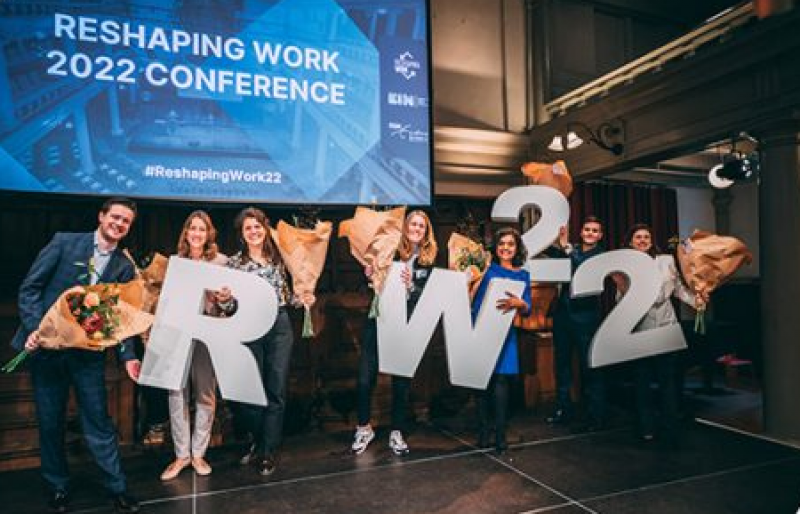 Emerging technologies such as Artificial Intelligence (AI) and digital platforms are reshaping the way individuals and organisations work. Although AI systems and platforms promise to significantly determine the future of work, their actual effect from a professional, social, civic, organisational and/or political perspective still remains vague.
To gain in-depth insights into how AI and platforms are changing the way we work, the Reshaping Work 2022 conference combined these two exciting phenomena in a conference that brought multiple stakeholders such as academics, law and policymakers, worker representatives, and technology companies together.
Read more about program and speakers on the website of Reschaping work.